Integrations

Creditonline loan management software has been integrated with a lot of third party systems in many countries. Below you can find a categorized list of our most popular integrations.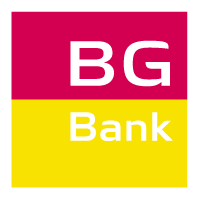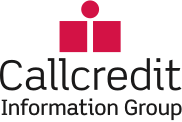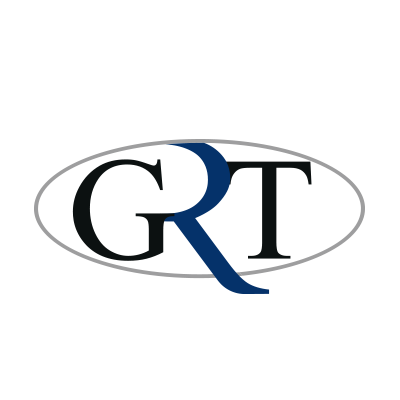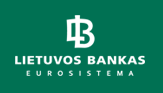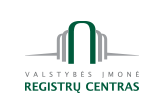 Payment order systems
Bank Of Georgia (api.businessonline.ge)
Payment settlement systems
List of SMS(short message service) intermediaries
Integrated databases
Digital Footprint DATA (bigdatascoring.com)
Intrum Justitia (intrum.com)
Omega (nebankovni-registr.cz
Neplatné doklady (mvcr .cz)
fedsfm.ru (rosFinMonitorTerr)
Sokordia iSpis (ispis.cz)
Rejstřík RUIAN (ispis.cz)
creditonforegistr.cz (CzeCrkiCustomerReport)
TrueTime (lendingmetrics.com)
RegionsEs (freegeoip.net)
Anti money laundering (investopedia.com)
Incofisa(grupoincofisa.com)
CreditInfo Admin Penalties (creditinfo.ge)
CreditInfo Debtors (creditinfo.ge)
STOP-credit (Asmenų skolų registras)
Gyventojų registro tarnyba(registrucentras.lt)
Nekilnojamojo turto registras (registrucentras.lt - rent)
sodra.lt/ Social Security Fund
fms.gov.ru (Invalid passport API)
Omega Prescoring (nebankovni-registr.cz)
creditinfoEE (www.krediidiinfo.ee)
AML Check kyc (softgen.ge)
creditinfoPkb (www.1cb.kz)
creditinfoPkbFico (www.1cb.kz)
CrefoBirojs (crefobirojs.lv)
BigDataCorpSpc3 (bigdatacorp.com.br)
BigDataCorpRfStatus (bigdatacorp.com.br)
IP telephony integrations
Banks in different regions from which statements are taken for payment imports
Tranmission of client information
Partners


One of the partners of CREDITONLINE is UAB "EUROPE INFO GROUP".
The database of UAB "EUROPE INFO GROUP" is called EUCB (European Union Credit Bureau), personal data controller number P5602. This is a database of debts and liabilities. EUCB was established and has been running since 2009. EUCB was created for the automation and optimization of the credit business. It is vital information system in order to successfully manage the loan service business. EUCB currently operates in eight European Union countries: CZCB, PLCB, LTCB, LVCB, UKCB, SKCB, BGCB. All the country's credit institutions are merged into a single credit bureau information system. They see the details of the client, his commitments and discipline, which consists of 35 fields in the database
Click here to see the information of what the participant sees while connected to the database
Main data fields:
Registration date
Registration status: confirmed/unconfirmed
Profile activity: enabled/disabled, if client is deceased, it will be written in pink
Last loan taken
Last extension
Number of rejected loans
Last rejected application
Number of taken loans
Number of extensions
Number of loan applications
Total amount of loans taken
Loans that were covered after the due date
Total amount of the loans that were covered after the due date
Last loan repayment, extension date
Number of currently active loans
Last loan's number of delayed days
Most delayed
Last login date
Long loans latest payment due date
The date of last made payment

Personal information, as seen in own system:
This section will return "match"/"differ" values if query overlaps with other system's data.
Name Surname
E-mail
Mobile phone
IP of last visit
Last visit date

Highlighted information grouped by its type:
Number of loan applications
Overdue loan information:
Number of currently overdue loans
Amount of currently overdue loans
Active loan's number of delayed days
Current liabilities:
Latest repayment date
Current amount of the overdue loans
Average monthly repayment amount
Schedule debt
Schedule term
Sold debts, written-off debts:
Number of sold loans
Last sold loan's date
Written off amount
Last written off loan date

EUCB runs locally in each country's territory. All clients of related systems are connected to one common debt information system. This system is different from other similar systems because it operates in real time thus providing the most relevant and fast information. What the participant of the system sees while connected to the database has a huge impact when assessing the client's ability to pay. Such information is never late, as there is no human factor involved - all data is uploaded automatically.
Using EUCB improves the quality of customer solvency assessment procedure which allows to reduce the bad credit portfolio to a minimum.
If you have any further questions regarding the system, or any inquiries whatsoever, please do not hesitate to contact us. You can contact us by e-mail support@eucb.info or by telephone +44 1279 937057, +37064044877.

Get top quality leads in real time from Volsor's Lead Affiliate Program. Integration takes only 1 second and permanently solves your issue with not having enough customers. There are no limits on volume and you can set filters up as you like. You pay only for leads which pass through scoring.