Advanced marketing solution
Companies that look for ways to get more clients should consider Agents module.

Agent module consists of:
Agent control. Creating/Disabling agents, commission management, monitoring of work results.
Agent interface. Client registration form, loan application possibility, limited access to review/edit clients, monitor received commissions and client states in the system.
Agent will be able to register and issue loan application through dedicated user in the system. For every registered client, confirmed loan agent will be assigned set amount of commission. On your part you will just have to evaluate clients solvency and make decisions.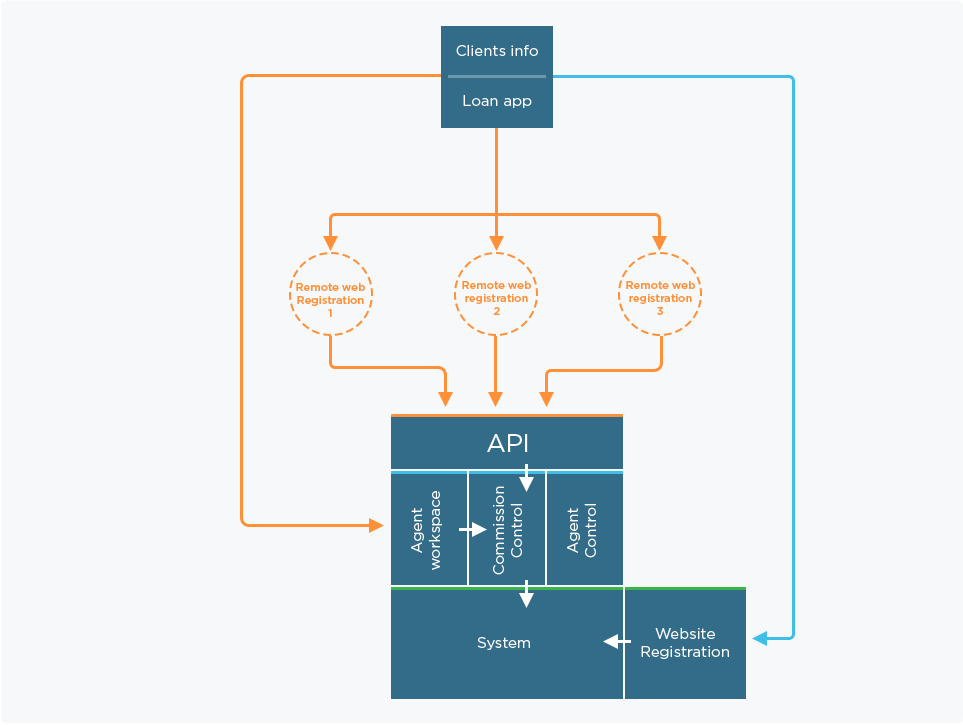 Advantages of the agent module:
Flow of clients increase by up to 70 %
Unlimited agents.
Unlimited remote registration pages.
Leave marketing to marketing professionals.
Agent module extension with API.
The agent module can be extended with the API feature. Which will allow to implement remote registration forms anywhere in the internet. API principle is identical to soda machines found malls, office buildings, schools and other crowded places. In our case API could be "standing" in e-shops, popular websites, through which the clients could directly apply for loan, without even leaving his current page. Only solvency evaluation and decision making will be left to do.